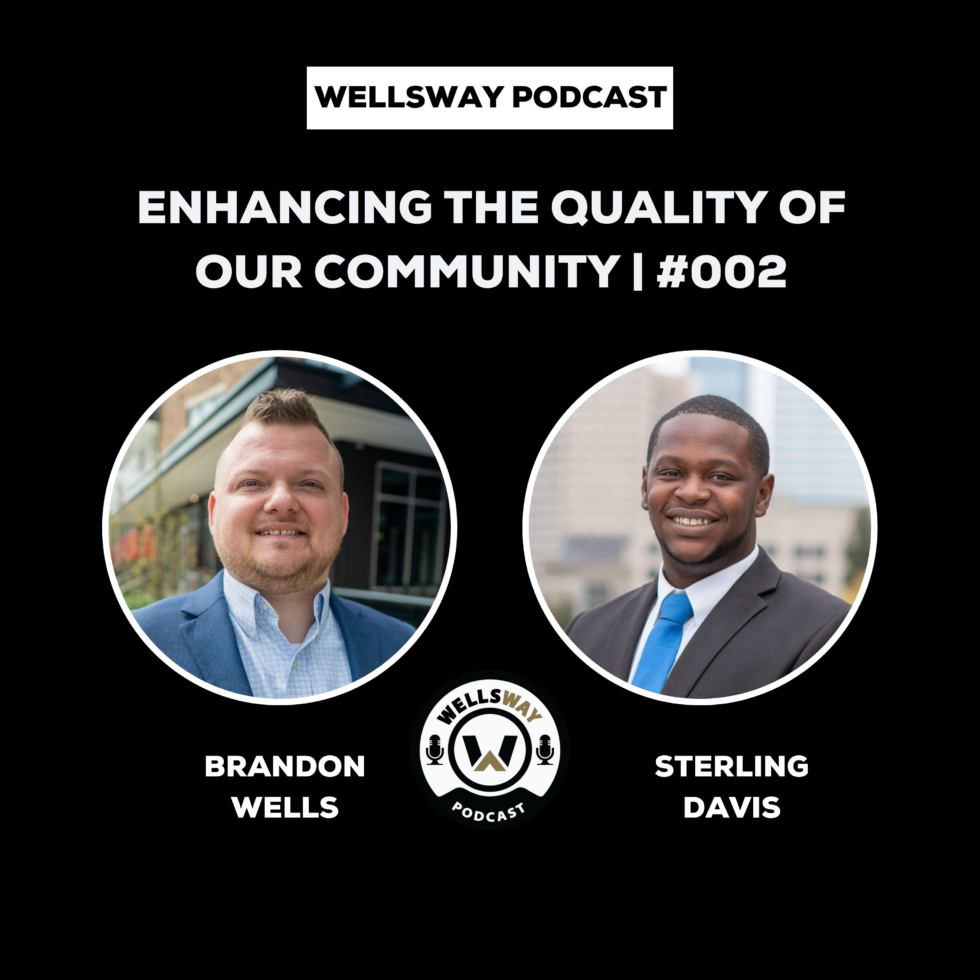 Wellsway Podcast S1:EP2 – Enhancing The Quality of our Community with Sterling Davis
Podcast: Play in new window | Download
In today's episode of the Wellsway Podcast, we sit down with Sterling Davis.
Sterling is the Founder of Ethosity Property Management Group (Ethosity), Colorblox Syndication, and Co-Owner of Central Indiana Real Estate Association. He is a Certified Real Estate Broker. Ethosity is a full-service property management company and real estate brokerage focusing on residential real estate investments with headquarters in Indianapolis, Indiana. Sterling earned his degree from Indiana Wesleyan University.
Managing over 600 rentals throughout Indiana. A combination of single and small multi-family. Sterling has focused on quality over quantity. His objective is to "Enhance the Quality of Our Community" while improving the quality of Life for his stakeholders; owners, and tenants.
In addition to his current position, Mr. Davis frequently speaks to at-risk youth on entrepreneurship and business. Welcome to the show, Sterling!
Ways To Reach Sterling:
Sterling Davis On Linkedin