The WellsWay Management Team
At WellsWay, our management team is dedicated to building and growing with you. With a diverse and talented group of professionals, we thrive on delivering exceptional service. When you choose WellsWay, you're not just a client – you become a valued team member. Clients trust our experienced professionals to handle all aspects of property maintenance and to provide personalized attention to ensure success.
Join forces with the WellsWay team today and experience the difference of having a dedicated and capable team by your side.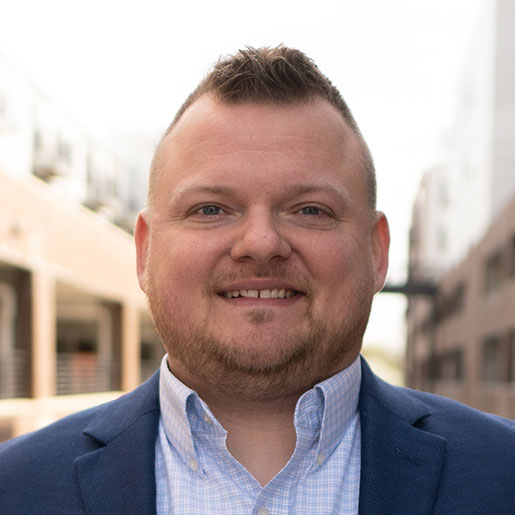 As a Property Management professional, Brandon Wells has over 14 years of experience in the industry. He has gained a wealth of knowledge and expertise in managing properties and helping clients achieve their goals. Brandon has held various roles throughout his career, including leasing consultant, property manager, and regional manager, and he is now the owner of WellsWay Management.
Brandon has developed a strong passion for serving others, and as a leader, he prioritizes the needs of his team and clients to create a positive and productive environment. He believes in approaching management with empathy, support, and approachability to foster a culture of collaboration, trust, and respect.
Read more about Brandon
Additionally, Brandon is a licensed Real Estate Broker with a deep understanding of the industry and the various components that contribute to a successful property management strategy. He is currently pursuing his CCIM Designation and has already earned the CAM, CAPS, and CPM designations, which have provided him with the expertise and credibility to effectively manage properties and work with clients.
Outside of his day-to-day work, Brandon is an active member of the real estate and management industry. He attends industry events, serves on committees, and engages in ongoing professional development to stay current with the latest trends and developments in the field.
In his personal life, Brandon is a husband of eight years and a father to two young boys, ages four and nine. He strives to balance his professional and personal responsibilities by prioritizing communication, time management, and self-care.
Overall, Brandon's dedication to his profession and the people he serves has helped him build a successful career in the field. He is excited to continue learning and growing in his role as a leader in the management industry and looks forward to the opportunities that lie ahead. If you're looking for a Property Management professional with a track record of success, Brandon Wells and his team at WellsWay Management can help you achieve your goals.
Show less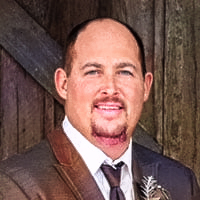 As a Director of Maintenance with over a decade of experience in the apartment maintenance industry, John Spicer has amassed an impressive set of skills and qualifications that have allowed him to excel in his roles.
At the core of his success is his unwavering commitment to ensuring the smooth and efficient operation of apartment communities. He understands that maintaining properties to the highest possible standards is essential in creating a comfortable and safe living environment for residents and increasing value for his owners. He takes pride in his work and is dedicated to ensuring that each property under his care is always operating at peak performance.
Read more about John
Johns journey in the apartment maintenance industry began over a decade ago, and since then, he has worked tirelessly to acquire the knowledge and skills necessary to become a Director of Maintenance. He has held various positions, starting as an entry-level technician, moving up to a supervisor, and finally, to a Director. Each role has presented unique challenges, and he has tackled them all with the same unwavering determination.
As a technician, John gained invaluable hands-on experience in troubleshooting and repairing various components of an apartment community, such as plumbing, electrical, and HVAC systems. He worked alongside more experienced technicians, learning from them and honing his skills. He also received his HVAC certification during this time, allowing himself to take on more complex repair and maintenance tasks.
As a supervisor, John took on a leadership role, overseeing a team of technicians and ensuring that they were meeting their goals and targets. He was responsible for scheduling work orders, ensuring that deadlines were met, and that resident requests were handled promptly and efficiently. He was also instrumental in training new technicians, sharing his knowledge and experience with them to help them grow in their roles.
As a Director of Maintenance, John has taken on even greater responsibilities. he is responsible for managing multiple apartment complexes, overseeing a team of technicians and supervisors, and ensuring that all properties are operating at peak efficiency. He is also responsible for developing and implementing maintenance programs, creating maintenance budgets, and ensuring that his team has the resources they need to get the job done.
One of his greatest strengths as a Director of Maintenance is his ability to lead and manage teams effectively. He understands that success is not just about the work that is done, but also about the people who do it. He is a great communicator and is always approachable, making it easy for his team members to come to him with any concerns or questions. He encourages collaboration and teamwork, creating an environment where everyone feels valued and appreciated.
His CAMT certification is a testament to his dedication to his profession and the multifamily industry. This certification demonstrates his expertise in all aspects of apartment maintenance, including plumbing, electrical, HVAC, and carpentry. His certification not only highlights his knowledge and skills but also shows his commitment to ongoing learning and professional development. He understands that the industry is constantly evolving, and staying up-to-date with the latest technologies and best practices is essential in delivering the best possible service to residents.
In his role as a Director of Maintenance, he has developed and implemented successful maintenance programs that have improved the efficiency and reliability of the properties under his care. He has a keen eye for detail and is always looking for ways to optimize processes and procedures. He has also developed strong relationships with vendors and suppliers, ensuring that his team has access to the best possible resources and materials.
John Spicers commitment to excellence has not gone unnoticed. he has received numerous accolades and recognition from both residents and colleagues for his outstanding work. His attention to detail, dedication to his team, and willingness to go above and beyond have made him a valuable asset to WellsWay Management.
Show less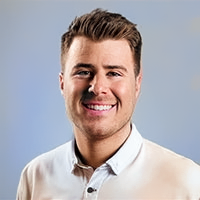 Spencer King was born and raised in Noblesville Indiana. After graduating high school there, he attended Marian University and graduated with a Finance and Accounting degree. Additionally, he was lucky enough to travel the U.S. playing golf while in college. Professionally, he's served in the public and private accounting sectors and has his CPA license. In his spare time, he enjoys golf, tennis, cycling, and working on projects around the house. Most recently, he has begun motorcycle riding.