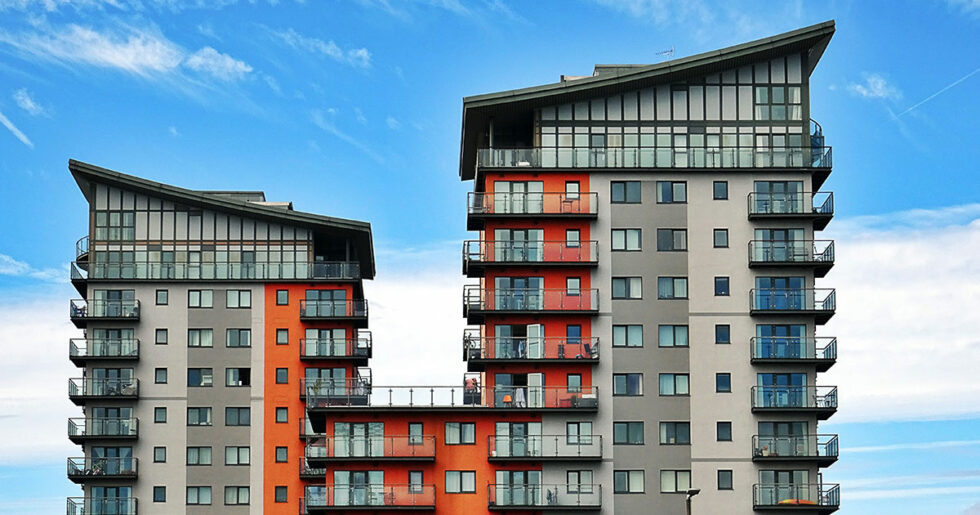 Centralized Leasing: The Future of Property Management
Centralized leasing – what is it?
Centralized leasing has become a highly cost-effective solution for sizeable multifamily leasing. Centralized leasing is the evolution of the traditional leasing model. Instead of having a leasing manager assigned to a select asset or portfolio of assets, our managers work as a centralized team.
With the onset of the pandemic, the digitalization of services accelerated at an astounding rate. Individuals seeking services expect prompt, if not almost instantaneous, replies before moving on to the next inquiry. Therefore, capturing leads with quick responses and detailed communication is essential. Potential tenants want as many details about a property before investing the time and effort for a site visit.
A vetted and experienced centralized team with access to an entire portfolio is the solution to delivering this level of customer service.
What are the benefits of centralized leasing?
Capture leads faster.
Instead of just having a single leasing agent capturing leads off of a property advertisement, you have an entire team working on a portfolio. If one leasing agent is communicating with a client or on a site visit, another agent will be available to respond to that lead directly. This hugely increases lead retention and, therefore, lead conversion.
Better leasing efficiency.
One of the challenges with property-centric leasing is that if a prospective tenant does not find a unit to be a match, the leasing agent will only know the building they are assigned to. Centralized leasing becomes a complete game-changer.
Our team is across the entire portfolio of properties. If a prospective tenant decides that a unit is not the right fit, the leasing agent will have access to our other properties and be able to put different options forward. In a traditional leasing environment, this lead more than likely would have been lost as they went back to look through the market. Our centralized leasing team is better equipped to "cross-sell" tenants to other properties within our portfolio as needed.
Improved customer service.
In property management, tenants are a customer of our housing services. The WellsWay Management team can better serve potential tenants as customers by putting forward alternative units as needed. We aim to remove the need for these prospective tenants to reach out to other property managers and instead provide alternative housing solutions. Ultimately, this is a better service for both tenants and investors.
Another convenient service we can provide to tenants is offering them new spaces. For example, if a tenant reports that they are moving to seek more space, our team can guide them towards other WellsWay units within the building or our portfolio. Therefore, we retain good tenants, lower our marketing and vacancy costs, and reduce the tenant's time investment needed to find a new rental.
Meaningful brand associations.
We create positive brand awareness by leveraging our umbrella WellsWay brand in our marketing and delivering an excellent property management service to tenants and investors. As a result, meaningful brand associations help reduce marketing costs as prospective tenants already understand our high service standards.
Smaller team size.
With a centralized leasing system, we don't need to have as high of a staff count but instead run a tighter and more experienced team. We run both a smaller administrative and leasing team. The traditional property management model requires a manager to unit ratio of 1:100. We have significantly increased this ratio with a more agile and knowledgeable team with centralized leasing. Our leasing staff works cohesively to improve vacancy rates and lower costs.
Centralized data.
By centralizing renter, marketing, and property data, we have the tools and information available to improve our service and efficiencies further. We analyze past trends to adjust marketing and management strategies to reduce costs and improve returns. As a result, we are highly confident in our ability to execute a targeted marketing strategy for each asset.
Centralized employee communication.
We have a tight-knit leasing team who works cohesively and communicatively from a central office. So instead of having one leasing manager working on a property, there is a team who helps fill in the gaps as needed.
Cost efficiency and better returns.
The result of centralized leasing is excellency in cost efficiency. Our team delivers far lower vacancy rates than the typical leasing model, thus reducing vacancy costs while having lower staff overheads. Ultimately, this is how we generate better returns for our investors. When considering a management company to care for your investment asset, your primary considerations should be asset return, asset management, and reporting – all of which is excel through our centralized leasing strategy. In addition, we maximize each property's net income by leveraging technology and a highly experienced team.
Why has centralized leasing only just started to be implemented?
To implement centralized leasing well, you need to have a highly skilled team and technology systems that enable communication and knowledge share. Until recently, technology and procedures were designed around property-centric leasing, making a shift to centralized leasing inherently challenging. However, CRM systems and remote access make it possible for a property management team to implement a centralized leasing strategy.
Find out more about our centralized leasing strategy.
WellsWay is a full-service multifamily investment company. We assist potential investors in finding the best WAY to identify and locate multifamily properties, build portfolios, and have hassle-free management.
We encourage you to get in touch for more information about our property management services and how we maximize investor returns with a centralized leasing team.